When I asked my wife what she wanted to do when she graduated massage school in August, I half expected her to say "let's rent a cabin for a week or two in the mountains". I figured it would be a request that, you know, would be logistically easy for me fulfill while still running my freelance business and spending much-needed time with her as she decompressed from a challenging year of study.
So when she said "Let's hike the Camino!!" my jaw, understandably, dropped for a few seconds.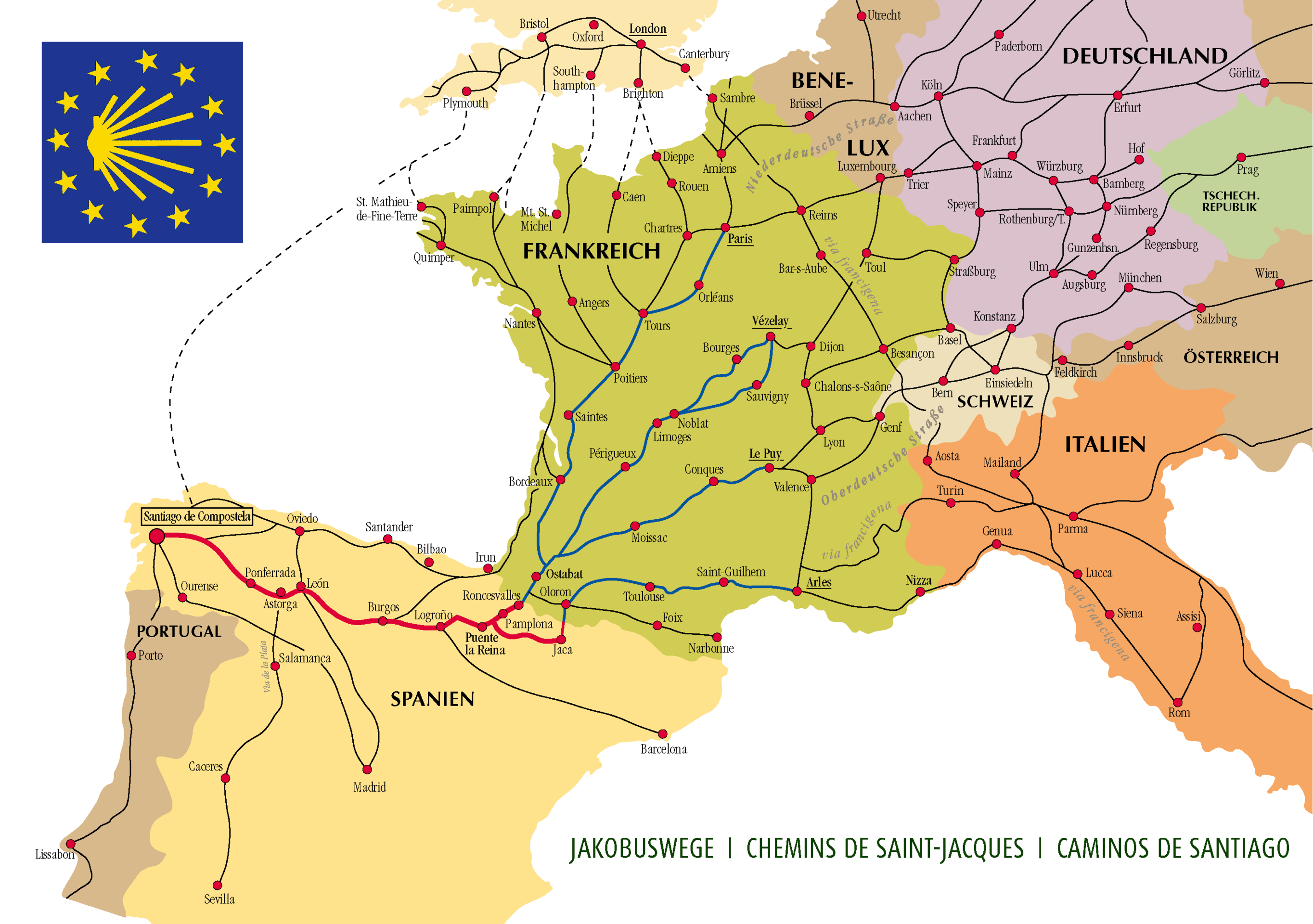 The Camino de Santiago is historically a Christian pilgrimage that starts in southern France, down through the Pyrenees mountains into northern Spain where it terminates in the city of Santiago de Compostela. It's 500 miles, can take weeks (or even months) complete, and it's something we've always wanted to do.
Connecting While Away
I'm a freelance web developer and my business consists of just me. Leaving my client-base hanging for a month and a half without support simply wasn't an option. My inclination was to say "there's just no way I can do this". but then I thought about it some more and began researching web connectivity along the route we would be taking. I was relieved to see that my initial hunch was right. Every day would begin and end in a city or town and all of these stops had multiple options to connect to the internet. Additionally, my iPhone is unlocked, so when there isn't a wifi connection, an international SIM card would bridge the gaps in connectivity between stops. I'd simply make my phone a hotspot when needed.
Connectivity was no longer an issue!
But then another challenge presented itself.
Traveling Ultra-Light to Avoid Light Fingers
One of many amazing things about "the way of Saint James" is that not only is it hundreds of miles long, it's also hundreds of years old. People have walked it for a very long time and, as such, towns, villages, and cities have built an entire economy around it. Each stop along the way offers shelter to pilgrims, so we would not have to bring a tent. In fact, everything I've read is telling me not to bring very much at all: just a few changes of clothes, rain gear, needed toiletries, wallet and a passport. So the thought of me bringing my trusty MacBook Pro along with so little else, suddenly seemed foolish (not to mention heavier than anything else that will be in my bag).
The other issue is theft on the Camino. It doesn't happen often, but apparently it does happen enough for hikers to be quite wary and warn anyone who will listen online. Having traveled to a few places on this planet, I am not naive to the fact that theft can occur anywhere. Nonetheless, it did key me in to thinking about hardware alternatives. Without a doubt, if my MBP got pinched while abroad, it wouldn't be the end of the world (I've got redundant backups and such), but it would be an enormous setback for my clients, not to mention my wallet.
So I needed something light as well as something I could part with, without breaking the bank. I initially eyed the new retina MacBooks for their weight, but then back-tracked because of their price and lack of horsepower. I also looked at Chromebooks for their price, and though I was psyched to see how far they'd come, in the end I balked at what they still lacked. Then I looked at my iPad Air 2 and wondered what was possible. It was light to a fault, way less expensive (since I already owned it), and had plenty of horsepower for what I needed it to do. All I needed was a proper keyboard.
iOS 9 to the Rescue
I typically don't run OS betas on my main devices, but when I saw the recent iPad-only features added into the recent betas of iOS 9, I took the plunge once the public beta kicked off. As of the last version (mid August), iOS 9 feels more stable than ever. And with its improved inter-app communication, multi-tasking, and keyboard support, my iPad feels more and more like a workhorse, and way less of a consumption device.
To prepare in advance, I've been using it as my sole productivity device for four weeks now and I've been genuinely surprised to see it accommodate 99% of everything I've needed to do to keep my business running and my clients happy.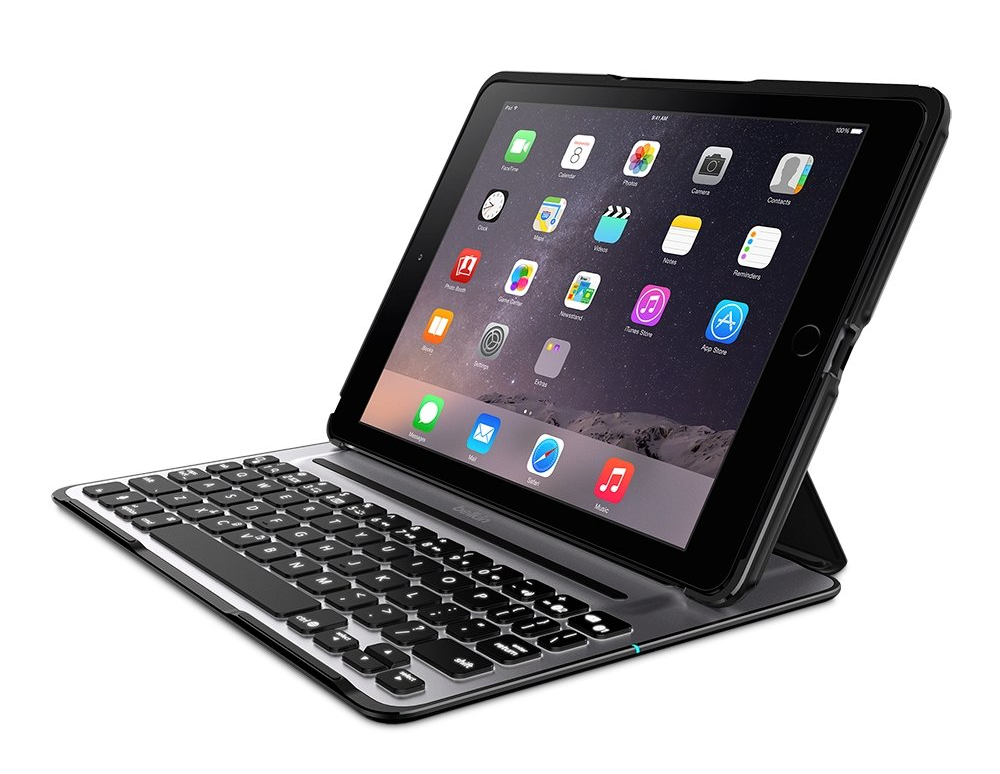 Coupled with the highly recommended QODE™ Ultimate Pro Keyboard Case for iPad Air 2, there isn't much that I've encountered that I can't conquer with this setup alone.
What About Software?
Ah yes. About that.
My hardware needs have been met, I will be traveling super light, and connectivity is no longer a concern… but quality web development is only as good as the tools you have at your disposal.
I mentioned above, that in my pre-prep there was very little that I could not accomplish with my current iPad and keyboard setup. But hardware has only been half of the equation. In truth, the software is where all the magic has been happening. Luckily, the iOS dev community has created some beautiful, highly capable tools that will help me accomplish my day-to-day.